Testimonials

I cannot even begin to explain how great you have been to us! We are so thankful to have had you throughout the entire planning process and through the wedding. Thank you for your hard work, planning and ability to make this wedding seamless! You did a fantastic job and we are so grateful for you. Everyone we have worked with was great; you had the best recommendations for vendors and Foxhall had the BEST recommendation leading us to you!
Thanks again for helping plan the perfect wedding. We could not have done it without you!

Lila is one of a kind! Her ever calming demeanor is essential to the wedding of your dreams. Her experience in the Atlanta area has made her an instant favorite of many local vendors. The thing I loved most about her was whenever I thought I had a "problem" she ALWAYS had a backup suggestion and advice to ensure that my issue wasn't an issue at all!

I cannot thank you enough for everything! You were the backbone to this wedding and it means the world to us!

Sherry and I wanted to send a quick note to say, "Thank You!"  We really appreciate all that you did to make Haley and Micah's wedding such a memorable occasion for all of us.  Everything went so smoothly and everyone has shared with us what a wonderful time they had.  We were able to fully enjoy the day because we felt so comfortable that you had all of the details under control.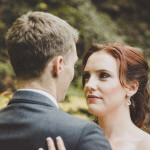 Thank you so much for being the absolute best wedding planner ever! You made our big day much less stressful than it could've been. You are so creative and you really brought our dream to life. We couldn't have done it without you.

Your care and thoughtfulness in following up on details was exceptional. Not to mention responding to my hanky crisis at 7:00am the day after.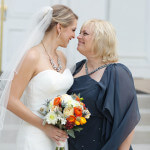 Thank you for your work on this wedding.  You are such a sweetheart.  I can't honestly believe how beautiful everything was – wow.  Just spectacular.  The team assembled was amazing.  Just amazing!

Thank you for everything yesterday!!! You made our day perfect!!!!!