Tag archive for : honeymoon
Picking a honeymoon destination can be incredibly challenging – you can literally go anywhere in the world! With the world at our fingertips, we're highlighting various locales you might want to consider exploring with your new Mr. or Mrs. Or maybe you'll just make a mental note to add it to your list for a future trip, an anniversary perhaps, either way happy exploring!
Today's destination is Banff, Alberta, Canada! Just one look at the stunning scenery of this place gives you a million reasons to add it to your bucket list without even knowing what else it has to offer! (Avid fans of The Bachelor, like me, might remember the show took a trip to Banff during Sean Lowe's season.)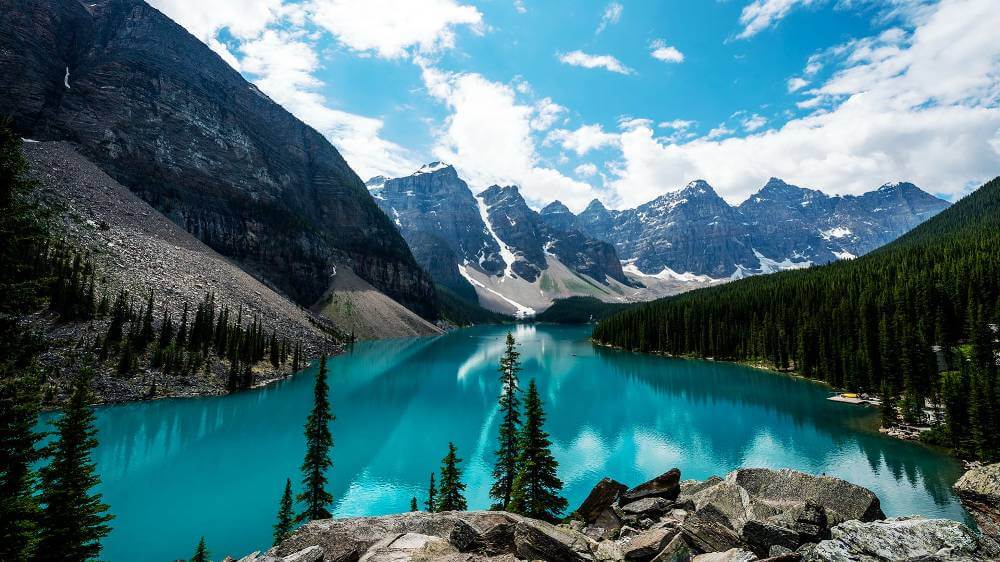 If you love spending time in nature, you'll find plenty to do in Banff! For a summer trip, you'll enjoy hiking, canoeing, golf, swimming and more while in the winter, it's all about the snow and ice! Skiing, skating, sledding and the ever popular curling!
Looking for a place to stay? There's plenty to choose from but the most famous is arguably the picturesque Fairmont Banff Springs. While this exquisite "castle" might not be in the budget for the whole trip, it's definitely worth the splurge for a night or two!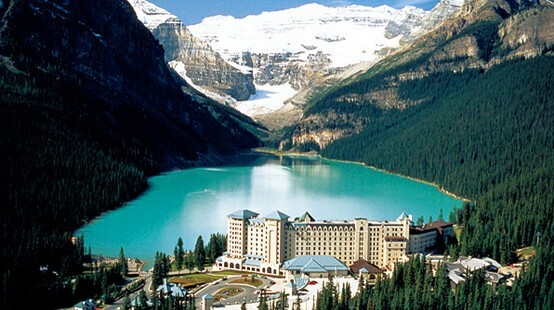 Let us know if you're planning a trip to Banff and happy honeymooning!